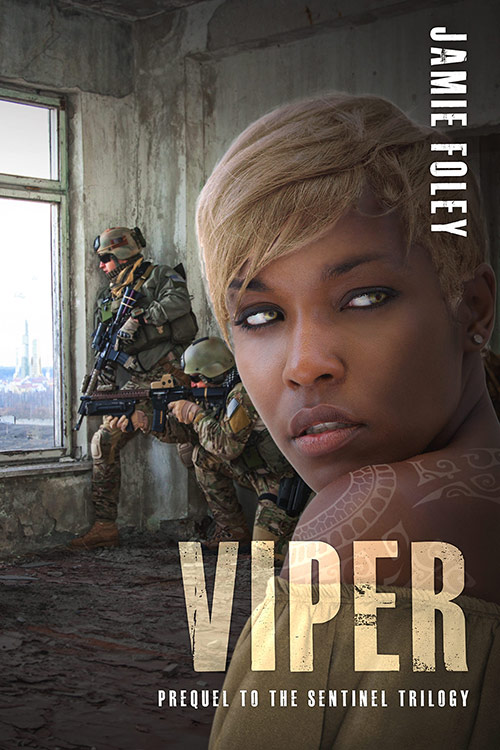 Itching to get your hands on Viper, the prequel to The Sentinel Trilogy? Well now, Christmas is here early!
Sorvashti is a captive. Jet is a soldier. Both harness the primal power of aether.

The war is over, but the Revoth want their land back. Kidnapping, ransom, and slavery fund their terrorism, but bombing Jet's hometown was the final straw.

Viper Unit is dispatched to take the Revoth down. But the special forces have no need for a mind-reading 'fairy'—unless Jet can prove himself as a sniper.

Sorvashti's clan demands she take one of the seven oaths, but her father's political status has already chosen for her—and made her a prime target for ransom.

When Jet and Sorvashti meet behind enemy lines, revenge intertwines with survival… and a spark between them neither can ignore.
Want a copy? Here's the deal:
Fill out the form below and instantly receive a link to download your ARC for Kindle or .PDF.

Enjoy Viper and let me know any errors you find (this advance release is a rough first draft—it's currently being edited). Viper is a novella, so it's much shorter than a full-length novel—30,000 words long, or about 127 pages.

On release day, November 25, leave an honest review on Amazon.com (bearing in mind that you read an unedited first draft).

When your review goes live on Amazon.com, I'll sign your first-edition paperback and pop it in the mail!
Sound good? Fill out the form below to get your ARC copy instantly. Enjoy!
ARC sign-ups for Viper are closed. Sign up for Jamie's e-mail newsletter to get notifications about the next ARC giveaway!