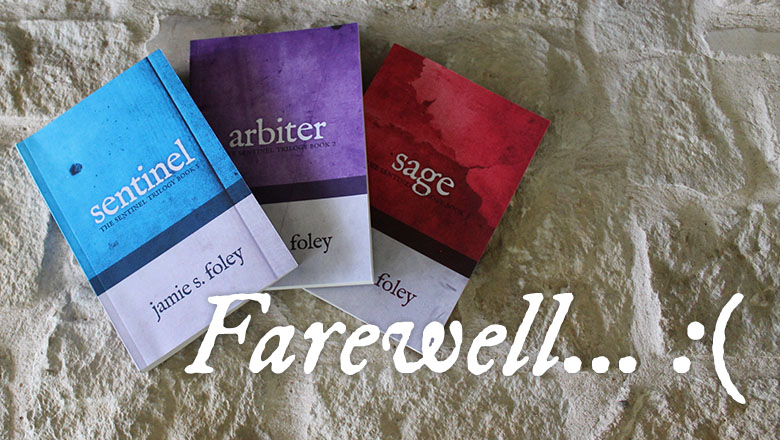 The original Sentinel Trilogy is going off-sale for good on Friday, June 17th (for paperback, Kindle, Nook, and Google Play). So if you want to complete your Trilogy set, now's your last chance!
Why am I doing this? Well, I've just finished the brand-spankin'-new version of Sentinel this week, and I don't want it to be confused with the original series. So as of Friday, the original versions of Sentinel, Arbiter, and Sage will be officially out-of-print.
I'm giving 30% off signed paperbacks when you use the code: farewell at checkout (expires Friday, June 17th).
Sorry for any stress this might cause you! Don't be alarmed; the Trilogy will be back much better than before, and hopefully before the end of 2016. Thanks so much to everyone who has supported me thus far—I couldn't have done it without you.
Clear skies ahead!
The original Sentinel Trilogy