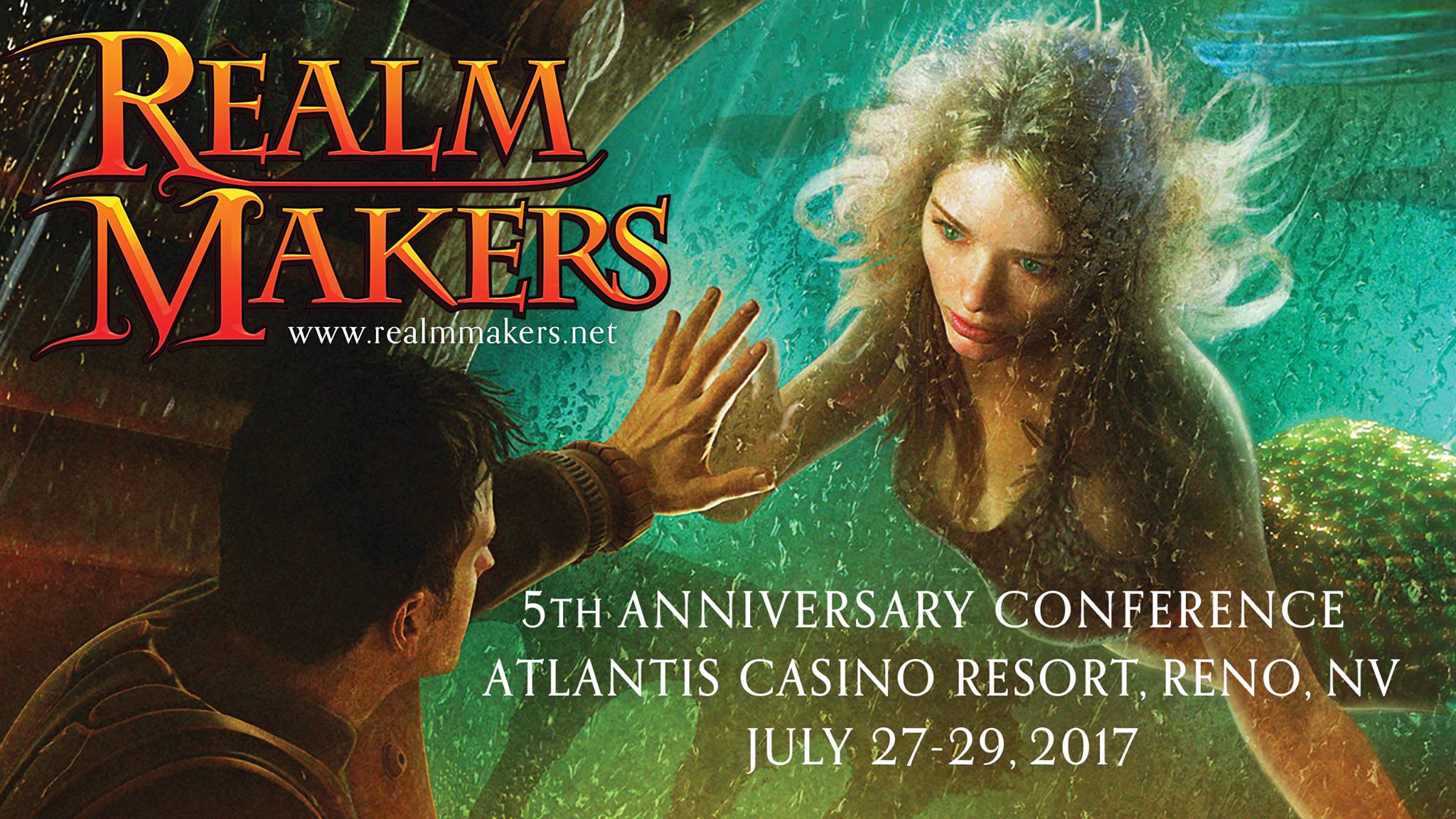 I've attended Realm Makers since 2015, and it just gets better and better every year. This year was no exception.
My Padawan, R.J. Metcalf, convinced me to join a group of crazy gals and guys doing a group cosplay of Voltron: Legendary Defender for the costume dinner this year. After months of nagging, she finally convinced me to get Netflix just to watch the animated reboot of the 1980's show about robotic lions. Yeah, really… except it was made by Dreamworks and the studio that animated Avatar: The Last Airbender, so it was surprisingly good.
We ended up chatting for months before the event–planning our costumes and chatting about geek life and writing and all kinds of shenanigans–until the day we all finally came together in person (and tried not to die from Becky's California driving). The conference was held at the amazing Atlantis Resort in Reno, NV (twice as awesome because they had mountains, Gandalf. MOUNTAINS.)
And yeah, of course, I ended up with a costume of the villain, Zarkon, the emperor of the super-evil Galra empire. Empress of the galaxy. All that whatnot.
We had amazing speakers including Ted Dekker (Thr3e), Mary Weber (Storm Siren), James L. Rubart (Rooms) of my favorite Novel Marketing Podcast, and more.
I learned so much and got to touch base with so many good friends at this year's Realm Makers. Between the self-publishing panel of authors and service providers from the amazing Laura VanArendonk Baugh, Mike Duran (The Ghost Box), our Founding Father Kerry Neitz (Amish Vampires in Space–yes, really), my cover designer Kirk DouPonce (book cover design at DogEared Design) and editor Catherine Jones Payne (Quill Pen Editorial) to the incredibly helpful session taught by Mary Weber and Jim Rubart, it was priceless.
Super big thanks to the Realm Makers founders Scott and Becky Minor and all of this year's sponsors.
And yes, in case you're wondering, I did win the costume contest. ^.^