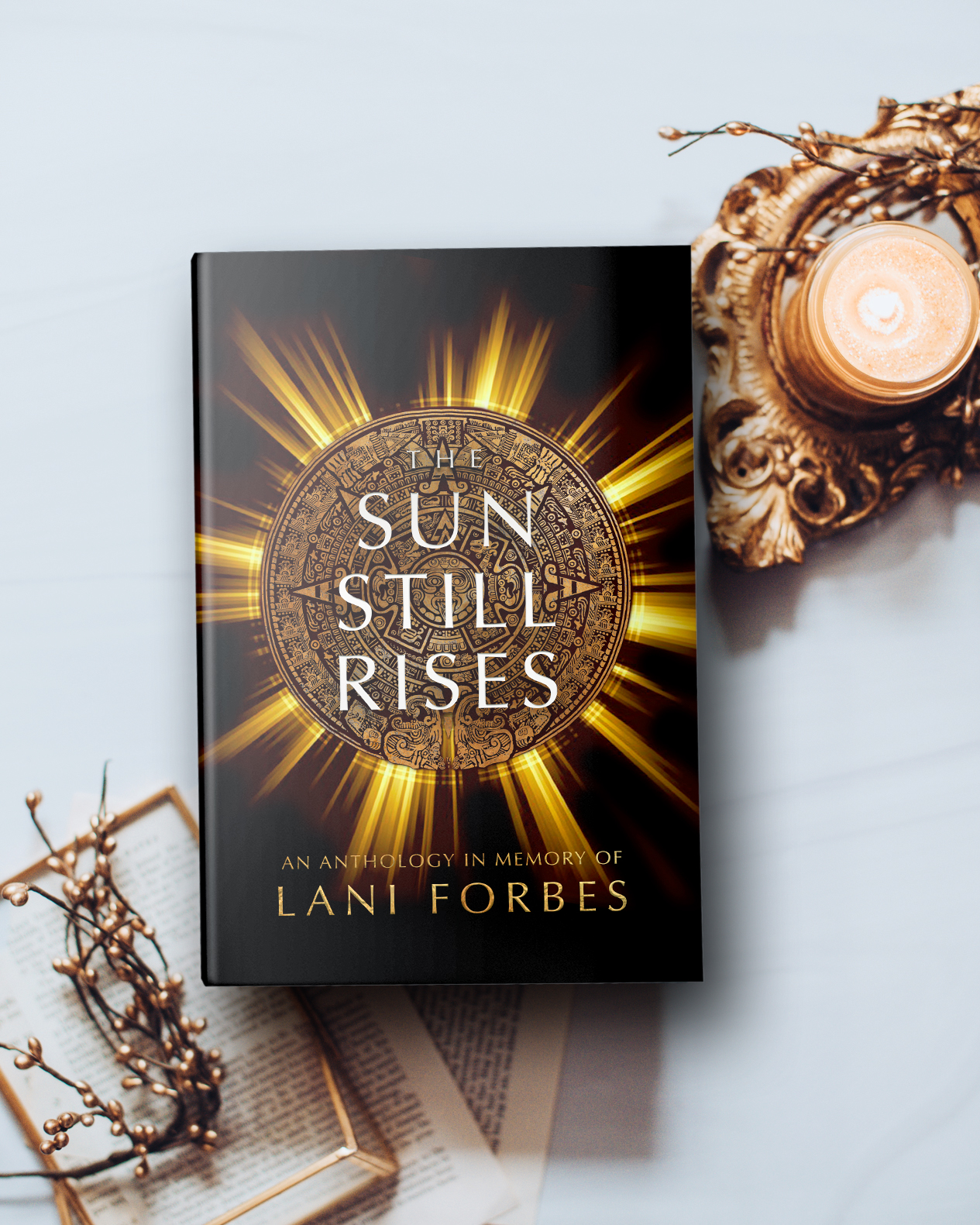 To my beloved patient readers: I finally have some new writing for you! Behold, The Sun Still Rises.
I wrote a short story, Crimson Stain, for this anthology honoring the late author Lani Forbes. When I met Lani at Realm Makers in 2021, I was amazed at her positivity as she walked through the valley of the shadow of death. She was a bright star, taken from us far too soon.
"Only for a short while you have loaned us to each other."
The Sun Still Rises features short stories by many incredible writers, including:
Soul Threader by Ellen McGinty
Pixie Dust and Princes by Julie Hall
The Flame of Stars by Crystal D. Grant
Wielder of Light by R. M. Scott
The Moon Cake by Carrie Anne Noble
Gossamer Ascent by Elizabeth Van Tassel
The Weaver and the Dragon by Lauren Hildebrand
Where I'm Supposed to Be by Callie Thomas
The Golden Curse by Jill Williamson
The Sun Still Rises by AJ Skelly
The Evenglow by Cassandra Hamm
Rookie Mistake by S.D. Grimm
Crimson Stain by Jamie Foley
Dark Flames by Ronie Kendig
Dragon Smoke by Jessica Noelle
After Stars Fall by Nicole Wheeler
Beyond the Waves by Laura L. Zimmerman
Falling Scales by C.M. Banschbach
To Share the Sky by A.C. Williams
A Piece of Sky by Tanager Haemmerle
If you enjoyed Lani's award-winning series which starts with The Seventh Sun, you'll savor this collection with similar themes of light and hope in the face of darkness. (Content warning: Lani's series contains some steamy scenes, realistic portrayals of darkness and evil, and LGBT characters, so I recommend it for adults only.)
Now available for Amazon Kindle or paperback! 100% of proceeds benefit Lani's husband and children.
I can't wait to hear what you think of Crimson Stain! ☺️🥰❤️