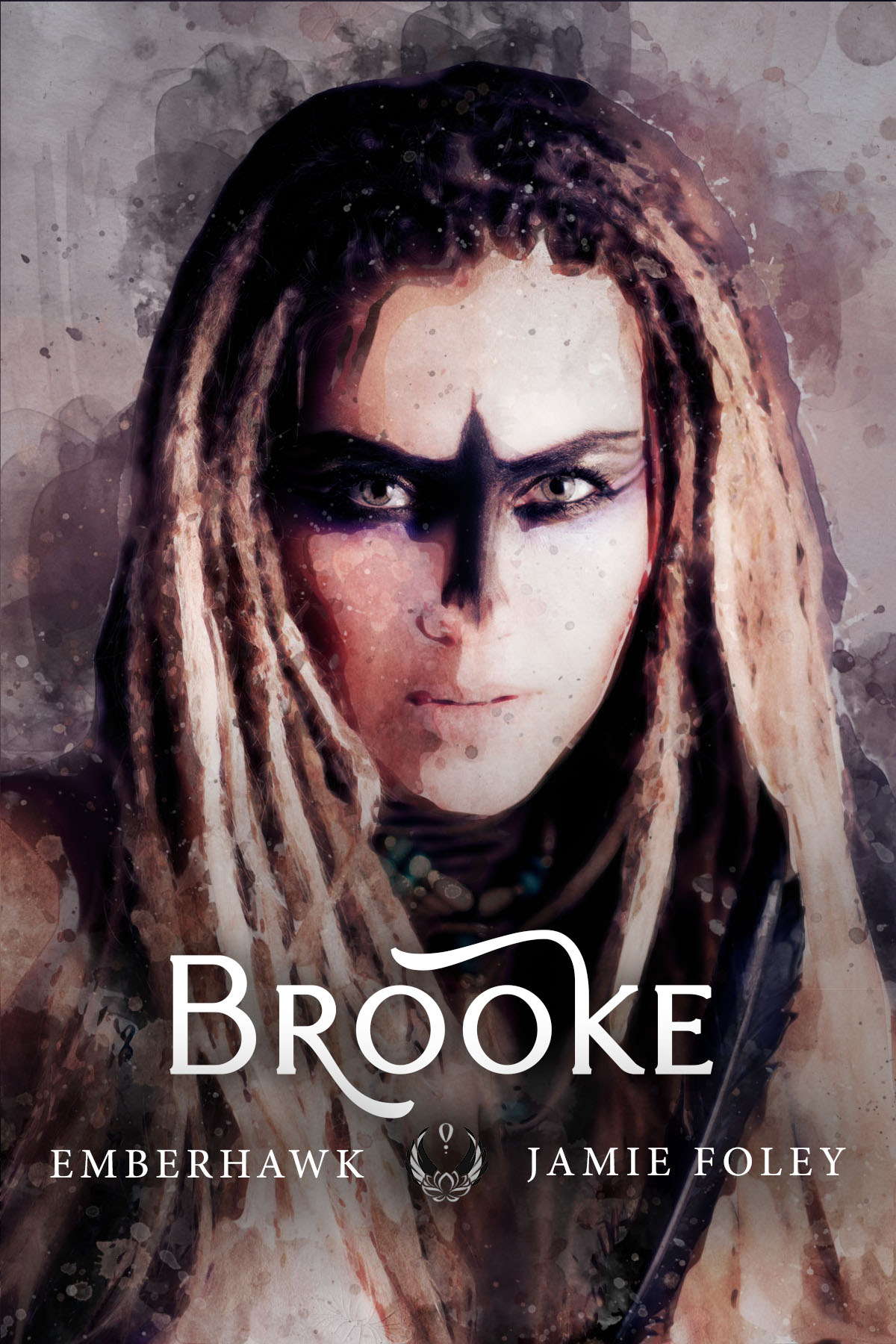 Brooke of House Stillwind is the current leader and first female chief, or chieftess, of the Katrosi tribe. As the largest of the five Phoeran tribes, the Katrosi lead the Tribal Alliance, so Brooke feels responsible not only for her Katrosi people, but also the other four tribes: the nomadic Roanoke, the reclusive Darkwood, the ambitious Sekoiako, and the bloodthirsty Emberhawk as they are all threatened by the invasive Malaano Empire.
As the granddaughter of High Chief Torvyn and daughter of the previous chief, Brooke was nearly given to an Emberhawk prince in a marriage alliance before war erupted. Now she doesn't have time for romance but considers a loveless marriage in a desperate attempt to unite the tribes.
Some call her the Jade Witch–they say she reads minds with aether magic. That she has spies on every corner. That she's a masterful spear maiden who slew a half-dozen man-eating beasts. That the Elders chose her because she's a cunning strategist.
Whatever rumors are true, the chieftess is feared and respected by anyone with an iota of intelligence.
Brooke's theme song is Shook by Thousand Foot Krutch.
CHORUS:
I feel shook
Every time I close my eyes and travel into the place in the back of my mind
It's a place where memories hide and my thoughts combine
I see places and thousands of faces all at the same time now
Look 
Everybody close your eyes and travel into the place in the back of your mind
And now run to the place you're afraid to climb
That's where you'll find me
You'll always be two steps behind me
Outside, these streets are cold as ice
Never thought I'd have a chance to come alive again
See through your eyes again
(It takes me away)
And I've never waited in my life like I did when I stand under your sky again
Try again
CHORUS
My mind gets tangled up in time when it hits like a train running through my mind again
I can hear those lies again
And I've never fallen in my life like I did when I fell into your arms again
Sound the alarms again
CHORUS
I can see things clearer this time
Won't be long now till everything's all right
Take my hand and let's walk into the light
I'm not dying here
Tonight we will survive
CHORUS
Shook
Every time I close my eyes and travel into the place in the back of my mind
It's a place where memories hide and my thoughts combine
I see places and thousands of faces all at the same time now
Look
Everybody close your eyes and travel into the place in the back of your mind
And now run to the place you're afraid to climb
That's where you'll find me
You'll always be two steps behind me