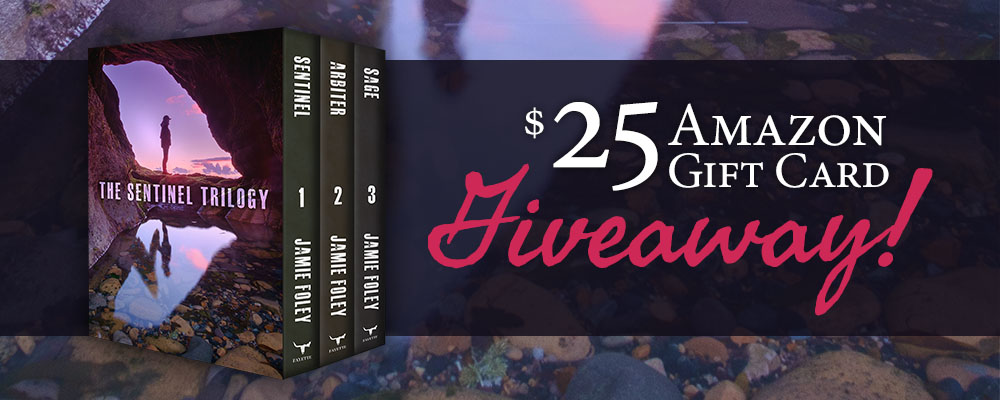 Have you read The Sentinel Trilogy by Jamie Foley? Did you enjoy it? We'd love to hear your honest thoughts in a review on Amazon.com.
If you choose to leave an honest review, you may enter this giveaway for your chance to win a digital $25 gift card to Amazon.com! One lucky person who reviews The Sentinel Trilogy Box Set on Amazon will win and receive a digital gift card via email.
The winner will be randomly selected on 4/30/2018. Signing up for this giveaway subscribes you to Jamie Foley's email newsletter. You can unsubscribe at any time. Good luck!