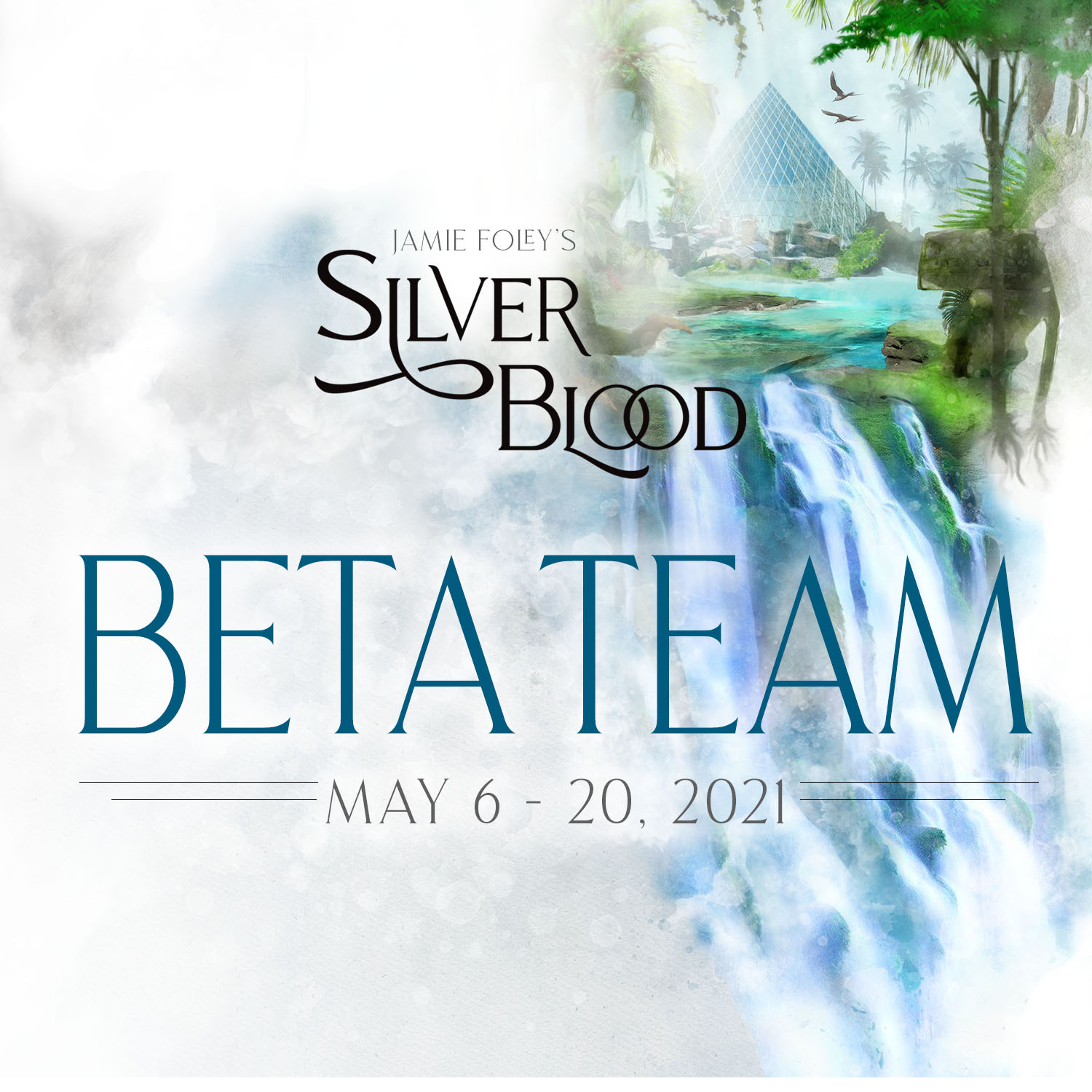 It's finally finished!! The Silverblood manuscript is complete and ready for editing (and devouring) by the beta team.
If you've got an eagle's eye for typos, you can plow through a novel in 2 weeks, you can leave an honest review on Amazon, and you'd enjoy a signed paperback and a bunch of swag, sign up to be considered for Jamie's elite beta team!
Here's how it works: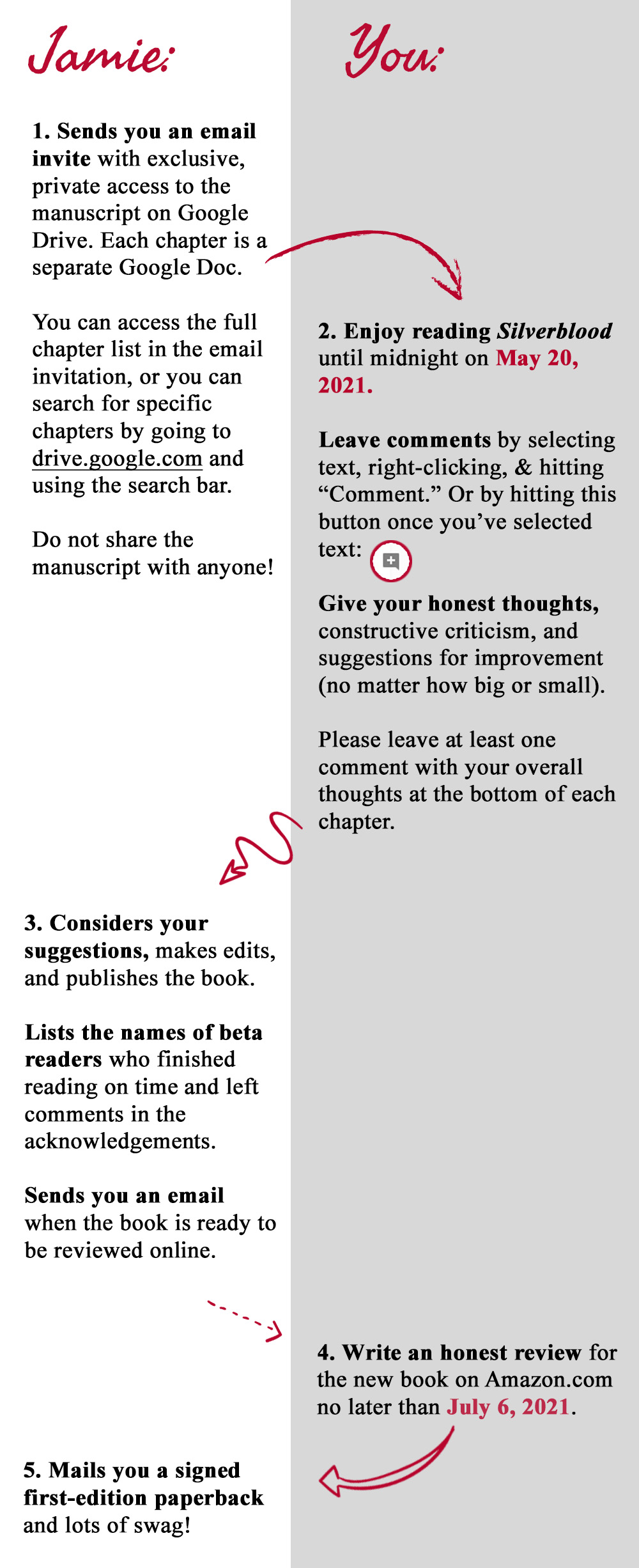 Ten readers will be selected to join the beta team and read from May 6 – 20, 2021. Fill out the form below for your chance to be selected!