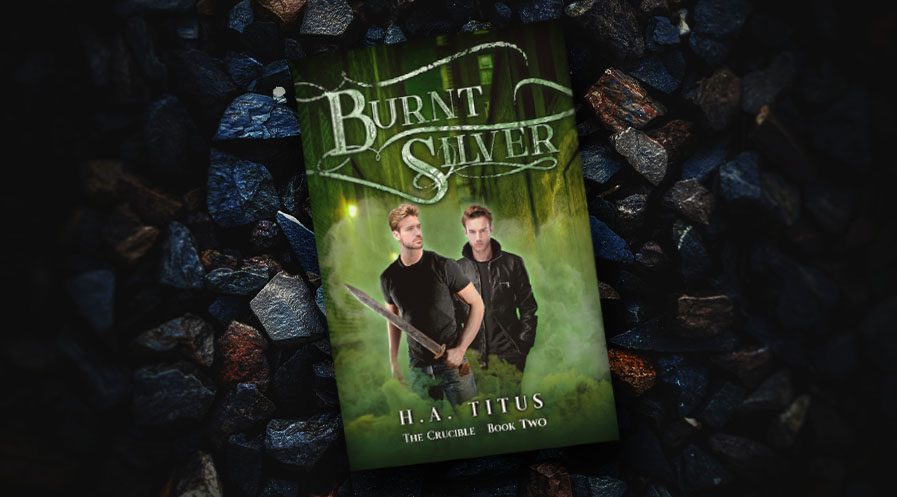 My dear friend and fellow Fayette Press author, H. A. Titus, has just revealed the cover for the second book in her Underworld Mythos series: Burnt Silver!
Imagine a Celtic Indiana Jones trapped in an urban underworld. With a really ornery, super hot fae sidekick. Seriously, girls, hands off Eliaster. He was my book boyfriend FIRST.
Josh MacAllister has seen too much. He knows there are monsters out there. And he swore to his dying friend that he would stop the evil seeking to overtake Earth.
Eliaster Tyrone struggles to fully trust his human friend's abilities, especially as Josh battles crippling flashbacks and nightmares. And now his own mistakes rise from the past, seeking to pull him down a path he swore to never walk again.
Unlikely allies appear in two half-fae who want to make a deal–information in exchange for sanctuary. Their tip leads Josh and Eliaster into the dark underbelly of the fae world, chasing black market relic dealers and Unseelie lords.
But not everything is as it seems, and even friend can become foe when relics are in play.
The bromance in this series is the best! When Josh and Eliaster aren't at each other's throats, they're kicking butt together. Regardless, the sarcasm is always flowing. Yes, please.
I'm devouring the ARC for Burnt Silver and it's so good, y'all. Don't miss out—it's available for pre-order now! Or if you haven't read book 1 yet, start with Forged Steel. You won't regret it!