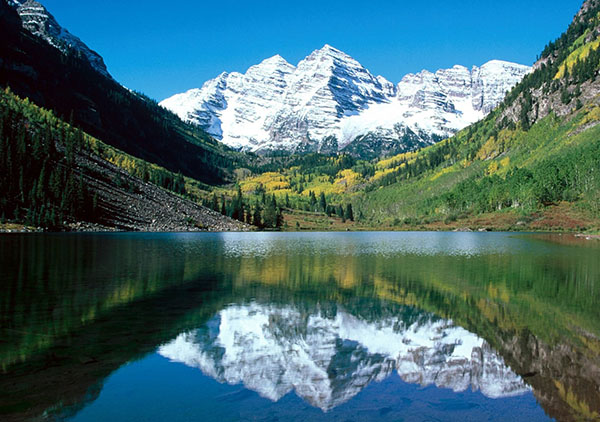 Maroon Bells National Forest, Colorado
When I was a kid, we would visit Colorado to skiing every year until my little sister was diagnosed with leukemia (she was miraculously healed and is now one of the greatest joys in my life).
One year we went to Aspen, Colorado, and I immediately decided that aspens were my favorite kind of trees. I loved everything about them: the smooth white bark, the shade of green of the leaves, and especially the fantastical shimmering they do in the breeze.
I also have a huge awe of mountains, considering I've lived in relatively flat Texas all my life (but our Hill Country is also breathtaking). And of course, as a Texan, snow is that magical thing that happens once every five years or so, when you get really, really lucky.
This is how I picture the mountains of Valinor, and I see the city of Altair nestled between several great rises and peaks, accessible only by treacherous road to the southwest and northeast.
How do you imagine Altair?