World Fantasy Con is crazy. It's like nerds and books and chocolate all jumbled into one. At least, it was for me in 2017 at the San Antonio Riverwalk.
My first favorite thing was getting to hang out with my Padawan, R.J. Metcalf. She's one of my alpha readers and she puts up with all of my grumpy cat behavior. Well, most of my grumpy cat behavior (sometimes I deserve a smack upside the head). She's currently writing an epic steampunk fantasy series—check it out!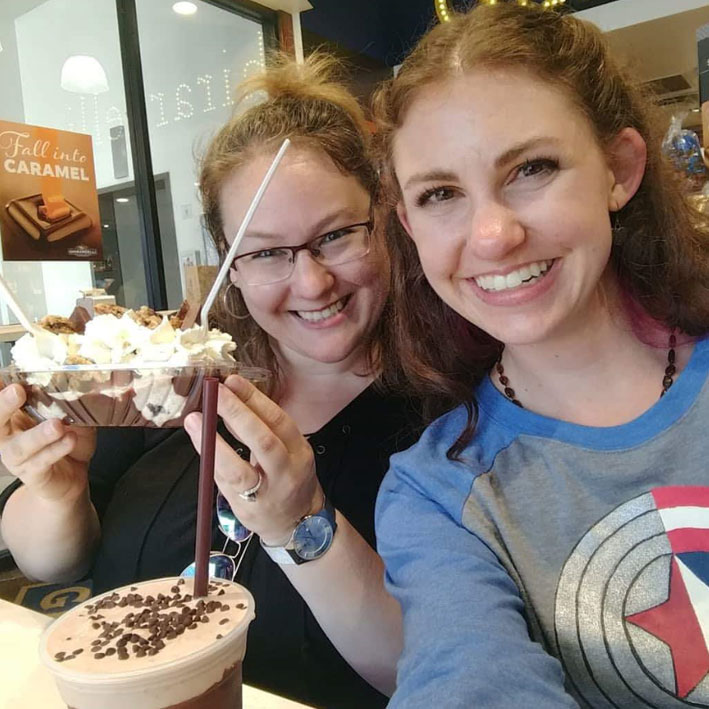 Did you know the Ghirardelli chocolate brand has stores? With all kinds of chocolate bars stuffed with magical glitter and ice cream and milkshakes? Yes, really. There was one on the Riverwalk not far from our hotel, so you know we went.
We did a lot of walking on the Riverwalk. A lot. And I'm the biggest idiot ever for not having brought my comfiest shoes. TO THE RIVERWALK.
And what trip to San Antonio would be complete without the Alamo? (I can hear S.D. Grimm somewhere in the distance, echoing "Alamo…")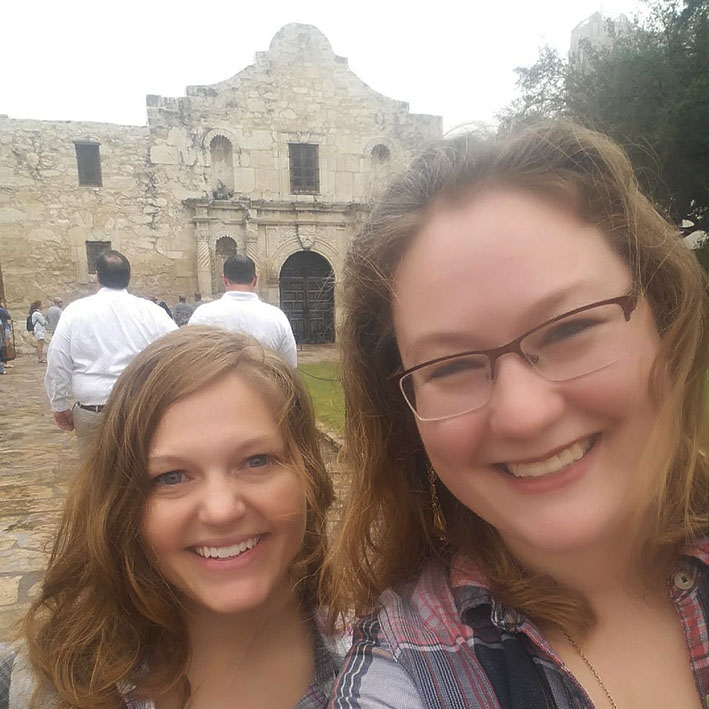 That's me and my buddy, S.D. Grimm! She's an AMAZING author who writes epic fantasy like Scarlet Moon. Go check out her books!
Several of us clean fantasy authors shared a booth to sell our books, including S.D. Grimm, Angela Castillo, and the editors of the Mysterion collection (Kristin Janz and Donald Crankshaw).
But don't let the 'clean' fool you–we might have had a little too much fun with our booth-neighbor Scott Minor of Realm Makers at an Irish pub on the Riverwalk (don't ask about the mashed potatoes on that shepherd's pie).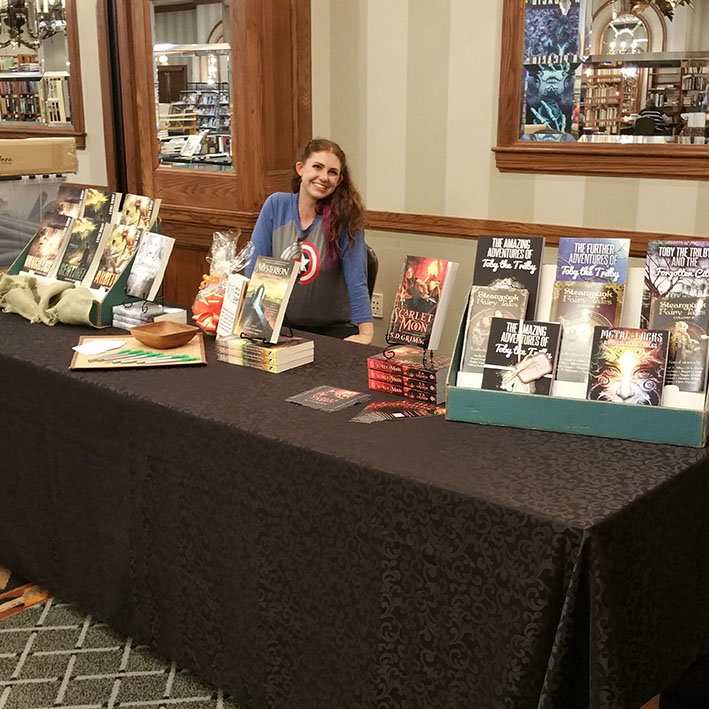 All in all, I had a great time, even though it wasn't quite what I'd expected. If the next World Fantasy Con shows up near you, make sure to pop your head in at a panel or two!
The winner of our booth's $25 Amazon gift card & stuffed mug giveaway was Mike Wigington. Congrats, Mike! 🙂