I'm writing Jet and Sorvashti's backstories in a new novel, Viper (now known as Vanguard), coming in winter 2016!
No one foresaw the bombing of Brazen Tower.

Jet isn't about to let the terrorists get away with it. With a shiny new badge from sniper school, he's assigned to the elite Viper Unit. But the Vipers don't need or want a rookie mind-reading 'fairy'… unless he can prove himself.

Sorvashti knew Kioa was a dangerous place, but being abducted wasn't in her vacation plans. Neither was being subjected to the unabashed evil of her captors, but she'll die before she let'll them break her.

When Jet and Sorvashti's paths cross, revenge is intertwined with survival… and a spark between them that neither can ignore.
Pre-orders for signed copies are now available. Are you as excited as I am? 😀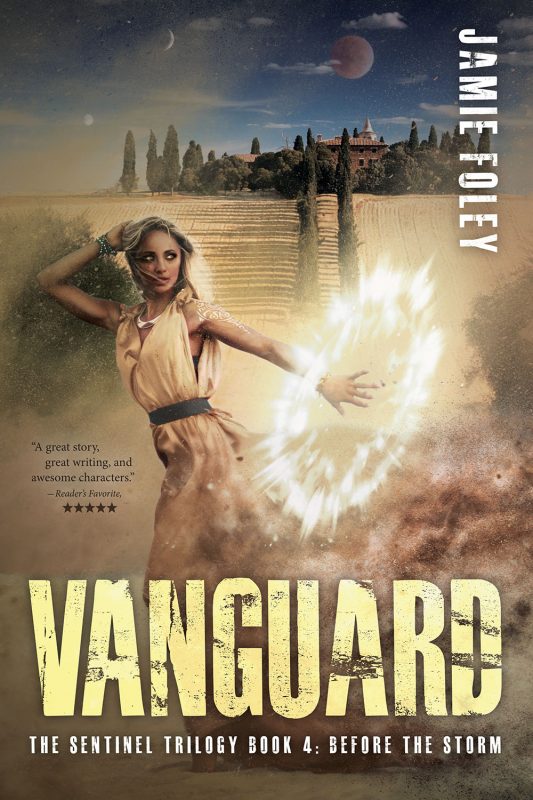 Six years before the storm of Sentinel, Sorvashti is a captive. Jet is a soldier. Both harness the primal power of aether.
More info →