Okay, this is super rudimentary. It's my first sketch of the campus of Jade Glen Serran Academy. This was just a quick brain dump a couple years before writing Sentinel.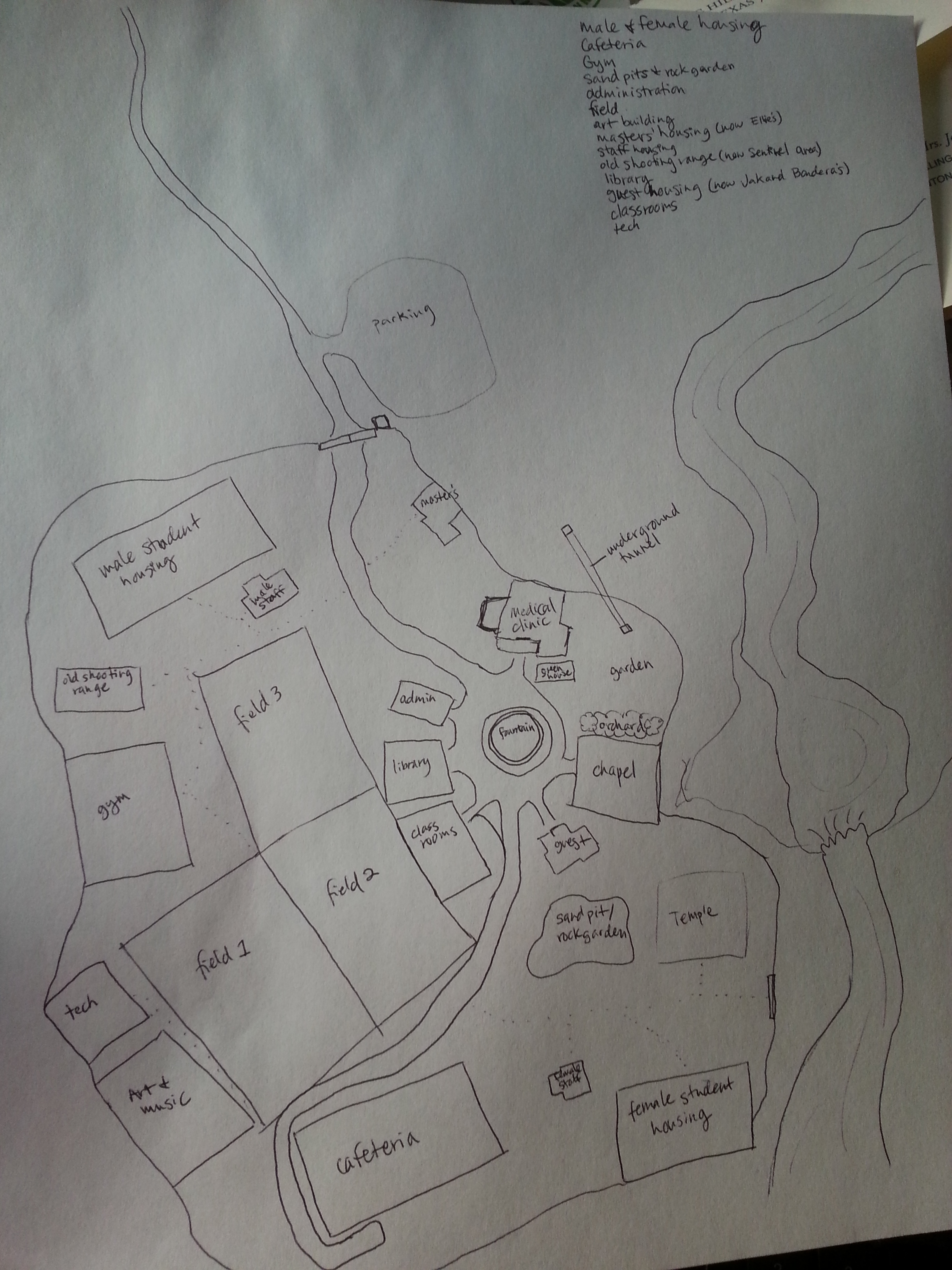 This map is based off of the campus of KAA3, one of Kanakuk Kamp's Kids Across America camps. Previously called "K-Klassic," I worked there as a photographer one summer while in college.
The medical clinic, cafeteria, female dorms, and male dorms are all approximately in the same locations at Jade Glen as they are at Kanakuk. The fountain's location was actually a two-story round staff building that the road encircled just like that.
If you have kids, it's worth every penny to send them to Kanakuk for a week or two. It's not called 'the happiest place on earth' for no reason.
What's that? What Kanakuk tribe am I? As a staff member, I'm not allowed to tell you my tribe.
I'm Kiowa. What? You already guessed that? How could you possibly have known?