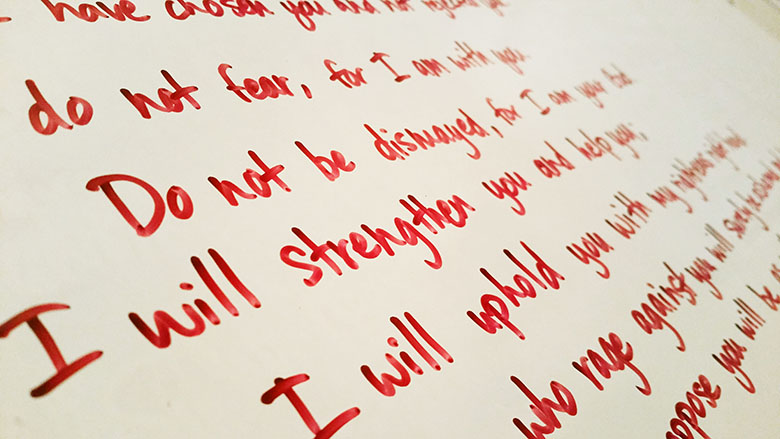 If I've signed a book for you, you might have noticed that I put a Bible verse reference below my signature. You might not have noticed that I sign a different verse depending on which book I sign.
Isaiah 41:9-11
SENTINEL: 9 "I took you from the ends of the earth; from its farthest corners I called you. I said, 'You are my servant'; I have chosen you and not rejected you.

ARBITER: 10 So do not fear, for I am with you. Do not be afraid, for I am your God. I will strengthen you and help you; I will uphold you with my righteous right hand.

SAGE: 11 All those who rage against you will surely be ashamed and disgraced; those who oppose you will be as nothing and perish."
These are the theme verses for The Sentinel Trilogy's Sentinel, Arbiter, and Sage in that order. Verse ten in particular is one of my all-time favorites.
And let's not forget Vanguard!
Daniel 6:22
VANGUARD: 22 "My God sent his angel, and he shut the mouths of the lions. They have not hurt me, because I was found innocent in his sight."
Psalm 91:14-16
EMBERHAWK: 14 "Because he loves me," says the Lord, "I will rescue him;
I will protect him, for he acknowledges my name."

SILVERBLOOD: 15 "He will call on me, and I will answer him;
I will be with him in trouble,
I will deliver him and honor him."

LOTUSFALL: 16 "With long life I will satisfy him
and show him my salvation."